Find help...
Please select a state to get started
Maine Department of Inland Fisheries and Wildlife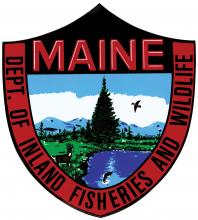 The Maine Department of Inland Fisheries and WIldlife's mission is to protect and enhance of the state's inland fisheries and wildlife, while at the same time providing for the wise use of these resources.  In regard to nuisance wildlife, the Department provides emergency services when the safety of the public is in question, but the ability to provide nuisance wildlife services has become increasingly difficult due to the same budgetary challenges facing all Maine citizens. The Department also has an Internet-based system with information and do-it-yourself strategies to assist the public when dealing with a backyard visit from one of Maine's wild animals. Access to this information is available on the agency's website.  If Additional Assistance is needed, contact one of our Regional Inland Fisheries and Wildlife Offices for additional assistance.