Find help...
Please select a state to get started
Northeast Wildlife Damage Management Cooperative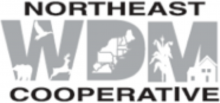 The Northeast Wildlife Damage Management Research and Management Cooperative (WDM Coop) is a unique partnership between state and federal wildlife agencies in the Northeastern United States. The WDM Coop was founded in 1999 by the NE State Fish & Wildlife Agency Directors. Base support has provided funds for a small grants program, development of publications, and other educational projects such as this web site.  We are a cooperative without walls dedicated to the sharing of knowledge, facilities and agenda related to wildlife damage management. We strive to meet the wildlife nuisance and damage management, research, and extension needs of the agencies and people in Northeast.