Find help...
Please select a state to get started
New York State Division of Fish, Wildlife and Marine Resources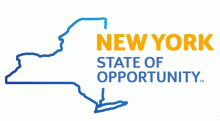 The New York State Department of Environmental Conservation (DEC) is responsible for managing and protecting natural resources, including fish and wildlife, to enhance the health, safety and social well-being of the people of the state.  New Yorkers are encountering wild species more than ever before. Growing human populations sometimes modify or destroy important plant and animal habitat, threatening or endangering some species in the process. Other species are more able to live close to humans. While they may add interest to the local environment, they also can cause problems for their human neighbors.
In order to manage and protect New York State's wild animal and plant populations and serve the public interest, the DEC sets rules and policies that protect plant and animal resources and regulate human actions.  Some nuisance wildlife control actions you want to take will require a DEC permit or use of a professional nuisance wildlife control operator; however, many do not.  Your DEC regional office is the first place to call with specific questions such as how to obtain DEC permits.