Find help...
Please select a state to get started
Pennsylvania Fish & Boat Commission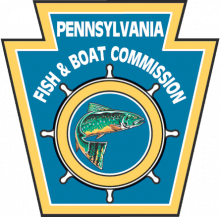 The Pennsylvania Fish and Boat Commission is an independent Commonwealth agency whose mission is to protect, conserve, and enhance the Commonwealth's aquatic resources and provide fishing and boating opportunities. Statutory species responsibilities of the Commission extend to fishes, reptiles, amphibians and aquatic invertebrates.  The Commission is committed to prudently managing the Commonwealth's aquatic resources, providing high quality public service, being wise stewards of entrusted public assets and creating a positive and cooperative work environment.  In order to manage and protect the Commonwealth's aquatic resources and serve the public interest, the Commission establishes rules and policies that protect these resources and regulate human activities associated with them.  Property owners and other citizens encountering nuisance problems with fishes, reptiles or amphibians should consult the Commission's website or contact the agency for information on what actions are permissable.