Find help...
Please select a state to get started
Vermont Department of Fish and Wildlife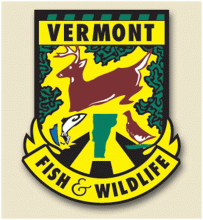 The mission of the Vermont Fish and Wildlife Department is the conservation of all species of fish, wildlife, and plants and their habitats for the people of Vermont. The department is responsible for the conservation of 41 species of reptiles and amphibians, 89 species of fish, 193 species of breeding birds, 58 species of mammals, more than 15,000 insect species, and 2,000 higher plant species, plus fungi, algae, and 80 different types of natural communities.  To accomplish this mission, the integrity, diversity, and vitality of their natural systems must be protected. People are encountering wild species more than ever before. While they add interest to the local environment, they also can cause problems for their human neighbors.
In order to manage and protect Vermont's wildlife populations and serve the public interest, the Fish and Wildlife Department sets rules and policies that protect wildlife resources and regulate human actions.  Wardens will continue to protect fish and wildlife resources from misuse or overuse in accord with the laws and regulations of the state. They also offer assistance in protecting human health and safety, and respond to damage complaints.